While there are many fantastic ski slopes and resorts in the Rocky Mountains of Colorado, Breckenridge (Breck to locals), offering excellent and varied skiing options across 5 easy-to-access peaks, has become the go-to-ski-week vacation spot for my husband and me for more than 30 years. However, while the skiing is certainly a draw for us, it's the historic town of Breckenridge that keeps us coming back year after year.
Because Breckenridge is a real town, it offers much more than the typical ski resort village, making it appealing to skiers and non-skiers alike. And it doesn't close up once the snow disappears, which makes it a great year-round destination.
There are dozens of restaurants offering a variety of food and dining options. You can choose from casual fare in lively pubs and bars, or find unique, upscale cuisine, served in gorgeous dining rooms. Snuggle into a warm, comfy cafe with a view of the snow-covered mountains in the winter, or enjoy a meal or drink on one of the numerous decks or patios overlooking the gorgeous green peaks in the summer.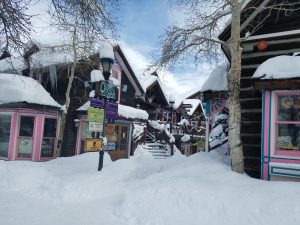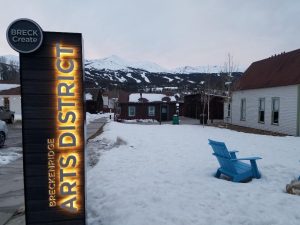 Shops housed in restored, historic homes and buildings, spill down Main Street and offer everything from T-shirts to high-end clothing, jewelry, artwork, furniture, and music.
If you're feeling creative, local artisans have workshops in the centrally located Arts District, where they offer classes and sell their pieces. There are also several museums to explore or walking tours you can take to learn about the area's founders and mining history. And if you're looking to relax, you can choose one of the many spas in town for a day of pampering or spend an afternoon at one of the town's craft breweries or wine bars that offers tours and tastes.
All of this makes Breckenridge one of my favorite places to visit – I love it for skiing for sure, but it's also a place I love to go in any season.